Home > Area Guide > Maiko・Suma
Akashi Kaikyo Bridge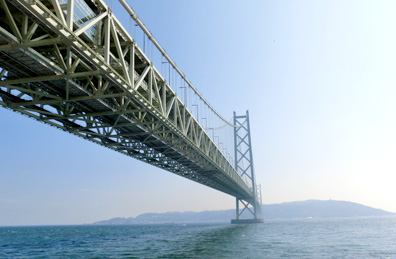 The world's longest suspension bridge (3,911m) connects the mainland to Awaji Island. The bridge is illuminated at night and the lights change based on the hour and season.
http://www.jb-honshi.co.jp/bridgeworld/index.html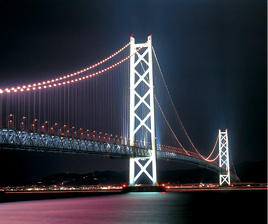 Maiko Marine Promenade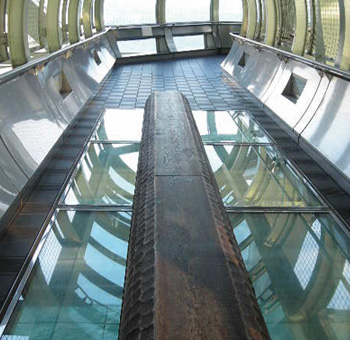 A promenade 150m long and 47m above sea level allows you to view the lively Akashi Kaikyo strait. Visitors can feel a thrill by walking on a log positioned on a glass portion of the promenade.
https://www.hyogo-park.or.jp/maiko/contents/sisetsu/area_prom.html

Sun Yat-sen Memorial Hall
Located by the Akashi Kaikyo Bridge, visit a memorial hall built in honor of Sun Yat-sen, a Chinese revolutionary. Constructed as a villa for an overseas Chinese in 1915, this classic hexagonal shaped building is unique and has been designated an Important Cultural Property in Japan.

Sumaura Sanjo Yuen Park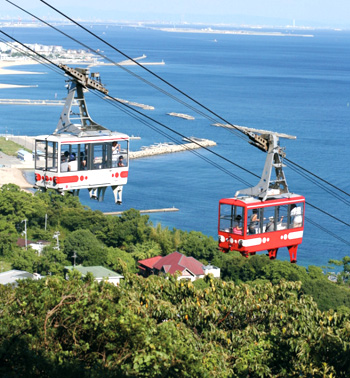 Get on the ropeway, and travel up the mountain where you can take in beautiful views of the sea. Enjoy panoramic views of Akashi Kaikyo Bridge and Kobe city. On a clear sunny day, you can see Kansai international Airport and the Osaka Bay area.